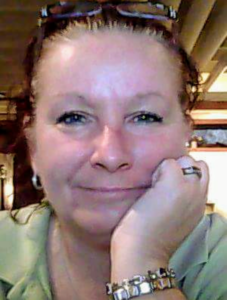 Honeoye: Dawn Ann Liberatore, 53, passed away at her home January 27, 2018. A native of Staten Island, NY, she moved to Upstate NY in 1997, where she raised her three children. During that time she got her certificate to become a Nursing Assistant. For many years she worked in the nursing field, where she developed life long friends.
Dawn is survived by her children Megan Green, Nicholas Liberatore, Christopher Green and granddaughter, Emma Michetti. She was pre-deceased by her brothers Thomas Green and Richard LeMay, sister Robin Green, and parents Betty Green and Thomas Green.
Dawn was a vivacious, caring and creative woman. She enjoyed making art, spending time with friends and family, taking care of her cats and watching action movies.
A Celebration of Life Gathering will be held on Saturday, February 24th, 2-3pm at the Kevin W. Dougherty Funeral Home Inc., 8624 Main Street, Rte 20A, Honeoye, NY. Memorial contributions may be made to the Ontario County Humane Society, 976 County Road 48, Canandaigua, NY 14424. To send a condolence or share a memory please visit: www.doughertyfuneralhomes.com