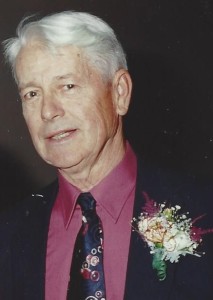 Avon: On January 2, 2017 at age 88 after a long illness. Predeceased by his devoted wife of 63 years, Martha Neff McKeown, his parents Samuel McKeown and Agnes Lynn McKeown, his brother Samuel McKeown, sisters-in-law Patricia McKeown, Ruth McKeown, and Joanne McKeown, and brother-in-law William Neff.
Survived by his daughters Marilynn (Fred) Cirri of Palm Harbor, FL, Erin (William) Schmerbeck of Avon, NY, and Christine (Daniel) Quinlan of Avon, NY. Grandchildren: Ryan (Kyle) Watson, Joshua Cirri, Anthony Rowe M.D., Ashley Quinlan, and Zachary Quinlan. Great-grandchildren: Trent, Grant, and Carter Watson. Also survived by his sister Peggy (David) Linton, and brothers James McKeown and David McKeown, along with sister-in-law Sondra Neff, and many nieces, nephews, and dear friends.
Bill was born on December 22, 1928, in Avon, NY, to Samuel McKeown and Agnes Lynn McKeown. He was a graduate of Avon High School, and married his wife Martha in 1953. They had three daughters. Bill worked as a farmer, and was the Town of Avon Highway Superintendent. In his free time, Bill enjoyed racing ponies, having coffee at the local diners, and spending time with his family.
A Celebration of Bill's life will be held on Saturday, July 15th, 2017 at 11am at the Avon Methodist Church, 130 Genesee Street, Avon, NY. Private burial, Avon Cemetery. In lieu of flowers, memorial contributions may be made in his memory to the Avon United Methodist Church, 130 Genesee Street, Avon, NY 14414. To send a condolence or for further information please visit:
www.doughertyfuneralhomes.com