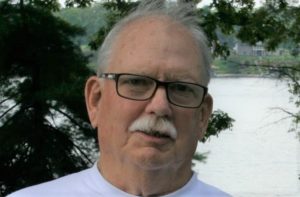 Honeoye:  Chuck passed away peacefully at the age of 77 on Sunday October 1 surrounded by his family.  Chuck is survived by the love of his life and wife of 52 years Barbara, his children Debbi, Shawn and Amy, Debbi's children Alexander and Jackson, Shawn's wife Valerie and their children Emily and Benjamin, and Amy's husband Larry Krajewski and their children Andrej, Maxwell and Curtis.
Chuck touched the lives of countless young people through his chosen profession as well as his passion for sports.  Chuck taught Elementary school in Rochester NY for 30 years.  He was a dedicated teacher who always spent extra time with students and their families.
In Honeoye, Chuck was a dedicated coach.  Over the years, he coached Little League Baseball; Boys and Girls Junior High Basketball; Women's, Girl's, JV, and Varsity Softball. In addition, he assisted with Middle School and Varsity Girls Soccer.
In retirement Chuck enjoyed traveling with his wife and continued his love of sports.  He was an avid Rochester Flash and Rhino fan, he traveled both locally and throughout the country visiting his grandchildren, enjoying dance and music performances, following NCAA and US Women's soccer and attending antique postcard shows.
The family will have calling hours on Saturday October 7th from 2-4 & 6-8pm at the Kevin W. Dougherty Funeral Home Inc., 8624 Main Street, Rte 20A, Honeoye, NY.  The Celebration of his life will be held at the United Church of Christ, 8758 Main Street, Honeoye, on Sunday October 8th at 3pm with a reception in the fellowship hall of the church at the end of the service.  In lieu of flowers donations may be made to the Chuck Kennerson Memorial Scholarship Fund, C/O Barb Overfield, Honeoye Central School, P.O. Box 170, Honeoye, NY 14471.  To send a condolence or share a memory please visit:
www.doughertyfuneralhomes.com