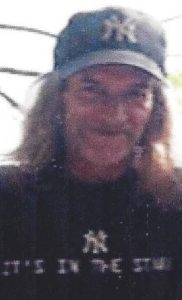 Canadice:  Tom Shea of Canadice, NY died suddenly at his home on Tuesday September 26, 2017 at the age of 68.
He was predeceased by his parents Stella & William Shea.  He leaves behind his wife and best friend of 39 years Mary (Fraser) Shea; his three daughters, Jennifer Shea (Tim Hayes) of Wayland, Melissa Shea-Brooks (Stephen) of Rochester and Leah Shea (Joe Shepard) of Geneseo; and his brother, Ed (Harriet) Shea of Columbus, OH.  Tom was also blessed with five grandchildren; Layla, Erin, Brennon, Emily, and Dylan.  Tom will be sorely missed by his furry companions; Grady, Chloe, and Tia as well as many cousins, nieces, and nephews.
Tom spent the majority of his life as a machinist in the Rochester, NY area but his passion was with music.  He toured the country with his band The Whey in the 1960's before settling down with his family in the 1970's.  His musical talents with both guitar and drums remained strong throughout the years.  His death comes as a shock as he had successfully survived an aggressive form of bladder cancer earlier this year.
There will be no prior calling hours.  A Memorial Service will be held on Friday, September 29th, 11am at the Kevin W. Dougherty Funeral Home Inc., 8624 Main Street, Rte 20A, Honeoye, NY.  Afterwards family and friends are invited to the Hemlock Fire Department, 7375 Al Sharpe Ave., Hemlock, NY for a celebration to honor Tom's life.  In lieu of flowers please feel free to make donations in Tom's name to any of the following causes:  The Eastman School of Music, 26 Gibbs Street, Rochester, NY 14604, The Wilmot Cancer Center, 300 E. River Road, PO Box 278996, or the Arthritis Foundation, 3300 Monroe Avenue # 319, Rochester, NY 14618.  To send a condolence or share a memory please visit:
www.doughertyfuneralhomes.com