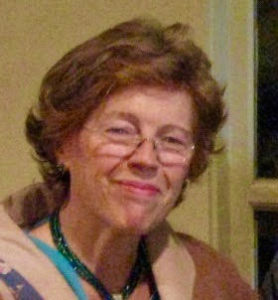 Canandaigua: Mildred Anna Spock-Rider (Millie) was born on January 25th, 1947, and peacefully went home to God on September 17th, 2017 surrounded by loved ones.  She is predeceased by her first husband, Frank Spock, who died in 1995, and survived by her new husband of 3 months, Bill Rider.  She also has a daughter: Pamela Spock/Oliveira, a son: Frank Spock, and two beloved grandsons: Max and Spencer Spock.
Millie was born in Rochester, N.Y., adopted by Mildred and Leo Saxe, and raised as an only child.  When she was approximately 55 years old, however, she had the gift of finding her birth family which included 9 brothers and sisters!  Her mother's maiden name was Jeannette Coyer.
Millie had many unique adventures in life, including living in Aurora (Denver) Colorado for a few years, traveling cross-country in a motor home, running a gift/craft shop in Bristol N.Y., volunteering on the Red Cross disaster team, going to Ethiopia on a short-term mission trip, owning a campground, and having a small antique business.  Her interests included collecting fossils and minerals, garage sales, but most of all, enjoying her family and grandsons.
Millie will be buried on 
Saturday September 23rd, 2017 at 1 p.m.
 at the Evergreen Cemetery located at: 
7177 County Road 2, Bloomfield NY 14469
.  The short burial will be followed by a Celebration of Life Gathering, sharing food and memories at the nearby church hall.