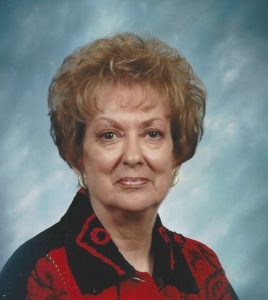 Honeoye,NY: April 10, 1940 – June 16, 2017. Born in Lubbock, TX., went home to Jesus after 77 years, surrounded by her family. Janet was married to her loving husband, Roger for 58 years and spent 30 years working as a bookkeeper for Carrier Air Conditioning as well as doing the books for her husbands business.
She is survived by her husband, Roger & and their 3 children: Brad (Karen Billing) Bennett of Honeoye Falls, Brenda (Paul) Heilman of Shortsville, & Dave (Karen) Bennett of Park City, KS. She also has a sister, Paula Johnson of Lubbock, TX. She was a loving and devoted meema to 7 grandchildren & 12 great grandchildren.
Predeceased by her parents, Mr. & Mrs. Leroy Wright, brother Paul Wright & 2 sisters, Judy Lusk & Pat Webb all of Lubbock, TX.
Janet was a founding member of Faith Bible Church which started in her home on Briggs St. in the 1970's. She was blessed with a deep love for Jesus and music and spent years playing the organ and leading the choir in Church. She loved spending time with family and friends. She lived her life as a testimony and witnessed often of God's goodness to her. She will be missed greatly.
Friends may call 4 – 7 PM, Thursday June 22, 2017 at Kevin W. Dougherty Funeral Home, Inc. 8624 Main St. Route 20A, Honeoye. Funeral Service Friday, June 23, 2017, 1 PM at Faith Bible Church, 9041 Route 20A, Honeoye, NY 14471.
Janets family request that any memorial contributions be made in her name to Faith Bible Church, PO Box 229, Honeoye, NY 14471. To send condolences, please visit:
www.doughertyfuneralhomes.com