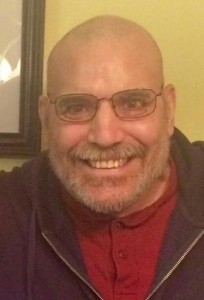 Livonia: Unexpectedly on March 22, 2017 at age 66 years. Predeceased by his father William W. Sawyer. Survived by his wife Laurel Sawyer, his children, Christina (Brett) Schneider of Livonia and Amy Lateefuddin (fiancée Ronald Mertens) of GA, and his wife's children, John (Andreya) Drury of Albany and Laura Kate (Loren) Bailey of OR. Grandchildren: Dustin, Adam, Brandon, Matthew, Kyle, Jack, Alexander and Katharine. Also survived by his mother Ariel Sawyer and siblings, Steve (Lisa) Sawyer, Timothy Sawyer, Lynn (David) Carney and Peter (Alison) Sawyer. Several nieces & nephews and many dear friends.
Chuck lead a very adventurous life. It started with him enlisting in the Marine Corp at the young age of 17. Soon after, he was shipped off to Vietnam where he completed two tours as a sniper. Chuck was also an extra in the 1970's movie " Patton". He retired as a STAFF Sgt. After serving 17 years in the Army. Upon his retirement he was able to devote his time to his love of plants, animals and reading. Chuck lived his life with the foundation of God, Country, Corps and family.
Our family would like to express or heartfelt gratitude to the first responders for their kindness, professionalism and their diligence in helping our father. From the bottom of our hearts, thank you!
Friends may call on Monday, March 27th, from 5-7pm at the Faith Fellowship Church, 5630 Pebble Beach Road, Lakeville, NY 14480, where a Memorial Service will follow calling hours at 7pm. Burial at Bath National Cemetery, on Tuesday, March 28th, at 11am with full military honors. Memorial contributions may be made to the Vietnam Veterans of America Chapter #20, PO Box 12580, Rochester, NY 14612 or to the Livonia Ambulance, PO Box 8, Livonia, NY 14487. To send a condolence or share a memory please visit:
www.doughertyfuneralhomes.com