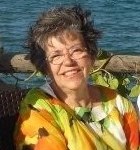 On Sunday morning, November 22, 2009, at nearly 82 years of age, Jean Theresa Leasure of Rochester and Conway, South Carolina passed after a courageous battle with pancreatic cancer. She was surrounded by many of her loving family members. Jean is survived by husband of 56 years, C. Jay Leasure, sons C. Jay III and wife Eva of Honeoye Falls, Rick and wife Jeanne of Brighton, and daughters Luellen Leasure of Colorado Springs, Colorado, and Jeanne Leasure and husband Steve Levin of Boulder, Colorado.
Jean was infinitely proud of her family and a deeply devoted Mother and Grandmother. Together, she and Jay had 4 children, 13 grandchildren, 2 great grandchildren and expecting one more great grandchild in March. Her grandchildren include Jennifer Leasure who passed in June of 2008, Ryan (Nikki) Graham, Cleason Jay Leasure IV, Jason (Margarita) Graham, Maggie (Andy Webster) Leasure, Jack (Kelly) Leasure, Kasey Leasure, Ben Leasure, Samantha Leasure, Anna Leasure, Ben Leatherwood, Maddie Levin and Ava Levin. Great grandchildren include Dorothy Leasure and Isabella Graham.
Born on November 28, 1927 in Brooklyn, New York, Jean was the only child of Maria and Angelo Pesce. She moved to Rochester in 1951 and met husband Jay at the Country Club Diner in 1952. The couple married in 1953 and went on to own and operate 4 restaurants of their own spending 45 years making customers smile in Rochester and Livingston County. Jean was a very hard worker and generous with customers and employees alike. She was arguably the world's cleanest and most organized woman. Jean will be missed by many as she touched so many lives. Before her death, she asked of her family and friends to remember the good times and celebrate a life well lived.
Friends may call Friday, November 27, 2009 from 3-7 pm at the Merton H. Kays Funeral Home, Inc. 59 Monroe Street, Honeoye Falls. Her Funeral Mass will be held Saturday, November 28, at 9 am in St. Louis Catholic Church, 64 S. Main Street, Pittsford, NY with the Rev. Kevin Murphy officiating. Private burial, Mt. Pleasant Cemetery, Geneseo. Memorials may be made to the Visiting Nurse Hospice Care of Rochester, 2180 Empire Blvd., Webster, NY 14580 or to the James P. Wilmot Cancer Center, Box 704, Rochester, NY 14642. To send a condolence or share a memory please visit www.doughertyfuneralhomes.com