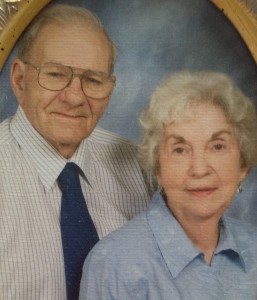 South Lima: Russell L. Smith (Smitty) of South Lima, N.Y. passed away on March 31, 2014 at age 84 years. Russell was born July 17, 1929 son of the late Charles and Carrie Smith of South Lima. Russell lived his entire life in South Lima and owned/operated a produce and trucking company. Russell enjoyed hunting, classic cars, flea markets and his pets.
Russell was survived by his beloved wife of 64 years, Gladys (Hayward), 3 children, David (Sally) Smith of Springwater, Linda (Steve) Futter of Livonia, and Christine (Patrick) Ireland of Winchester, VA, and his 7 grandchildren, Damon (Carrie) Smith, Dale (Cara) Smith, Matthew & Lindsay Futter, Flynn, Ryley & Bayley Ireland and 1 great grandson, Alexander David Smith. He was predeceased by 6 siblings.
Russell enjoyed life, his family, and his best friend, his dog "Queenie".
Friends are invited to attend his Memorial Service Saturday, April 19, 2014 at 10:30 AM at Livonia United Methodist Church, 21 Summers Street, Livonia. A luncheon will immediately follow at the church. Memorial Contributions may be made to the Livonia United Methodist Church, PO Box 23, Livonia, NY 14487. Arrangements entrusted to Kevin W. Dougherty Funeral Home, Inc., Livonia-Honeoye. To send a condolence, please visit: www.doughertyfuneralhomes.com.