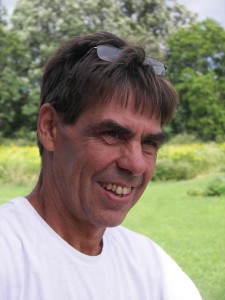 Groveland: Fred A. Miceli, 60 years, of Barber Hill Rd. , Groveland, NY died Thursday, October 31, 2013 at Noyes Memorial Hospital in Dansville, NY. He was born in Rochester, NY, September 1, 1953, the son of Nicholas and Margaret Wolfe Miceli. He was predeceased by his parents and sister, Audri DeBarr.
Fred was employed by the University of Rochester.
He is survived by his wife, Karen (DiPasquale) Miceli; his daughters, Amanda (Jesse) Sprinkle of Avon, Autumn Miceli of Groveland and Adrienne (Marc) Angarano of Livonia. 11 grandchildren. His brother, Nick Miceli of Rochester. His sisters, Diega Miceli of Florida and Peggy Spinelli of Rochester. Several nieces and nephews.
Friends are invited to services Saturday, November 9, 2013 at Avon Wesleyn Church, 300 Genesee St. Avon, NY at 11 AM. Arrangements, Kevin W. Dougherty Funeral Home, Inc. Livonia – Honeoye. To send condolences, please visit: www.doughertyfuneralhomes.com